A very warm welcome to charming Café Klubiranta
The atmospheric Café Klubiranta has 40 customer seats, and during the summer, more customer seats can be found on the outdoor terrace, which has a stunningly beautiful view of the clear-water Lake Evajärvi and its surroundings.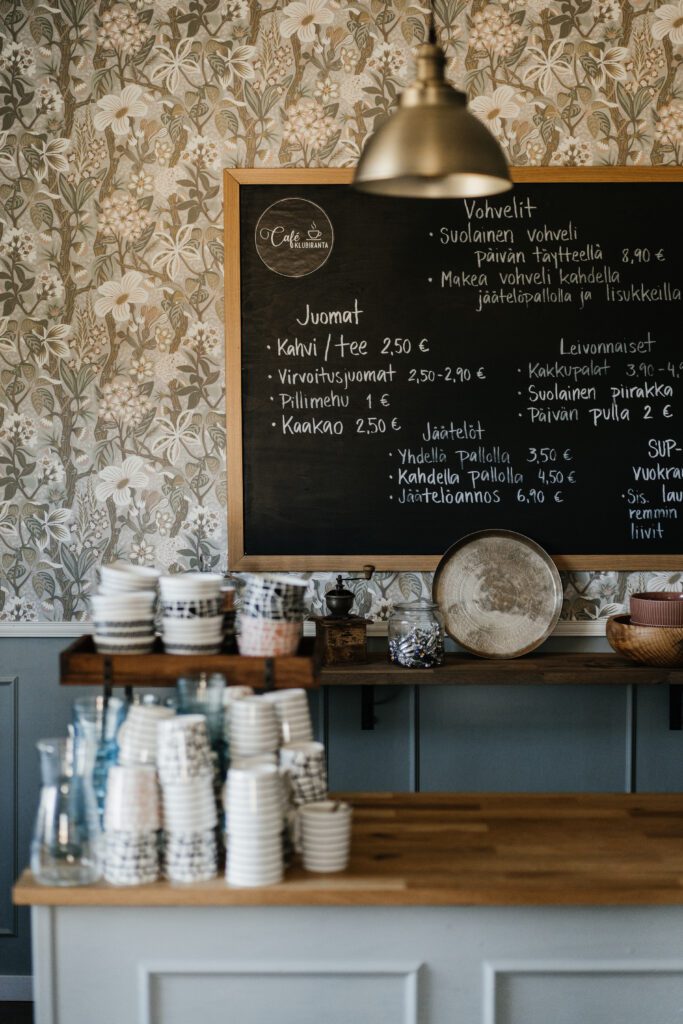 All Café Klubiranta's products are baked on site from fresh and high-quality ingredients. The selection includes delicious sweet and savory cakes and pies, ice creams, melt-in-your-mouth sweet waffles with your choice of ice cream scoops and side dishes,  savory waffles with chicken, tuna or vegetable filling, and hot and cold drinks.
The premises of Café Klubiranta can be rented for private use. So whether you have plans for birthdays, christenings, memorial events, meetings or anything else, we have atmospheric and beautiful premises with catering for all kind of events in your life. Feel free to ask for an offer.
In our cafe, accessibility has been taken into account within the building's architecture, and you can enter the building with a wheelchair. There is disabled parking and movable wheelchair ramps at the cafe's entrance, and you will find a barrier-free toilet at the cafe. There is also a diaper changing station for babies. We are happy to help and guide you in matters related to accessibility, so that a mobility limitation doesn't prevent you from enjoying the sweet moments . 
A very warm welcome to Ca´fe Klubiranta!