Atmospheric boutique hotel and cafe in a beautiful lake scenery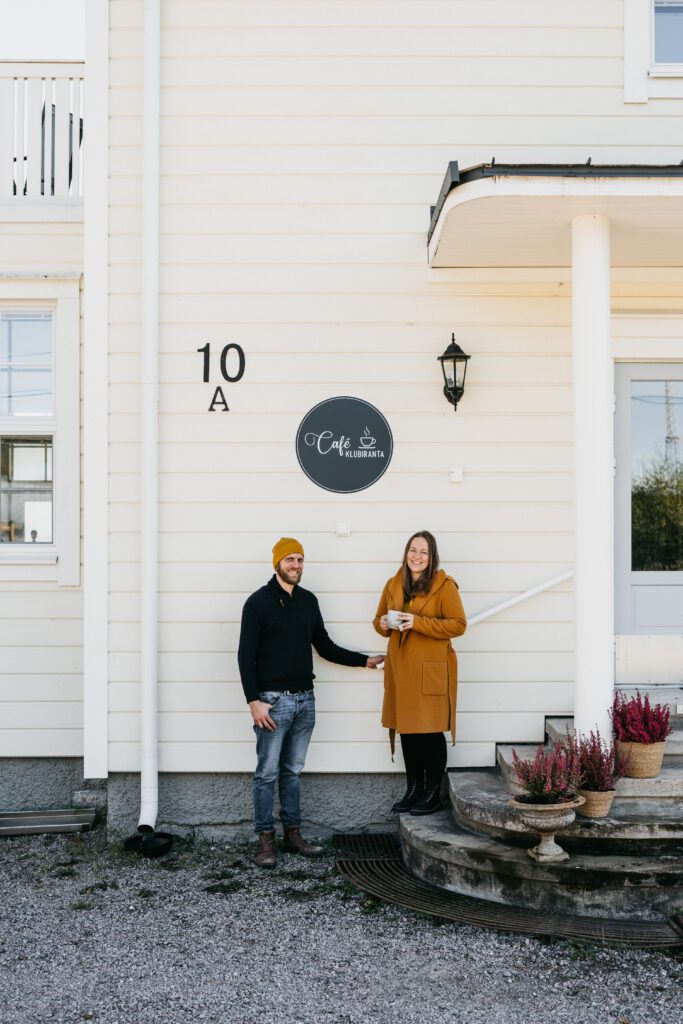 Opened in July 2022, a cozy, atmospheric and invitingly decorated boutique hotel and cafe in the heart of Lakeland Finland.
The charming and unique Villa Klubiranta is located in the aviation-historical village of  Halli in the city of Jämsä. You can reach us in an hour from both Tampere and Jyväskylä, and Jämsä, Himos and the art city of Mänttä-Vilppula are less than half an hour's drive away.
Villa Klubiranta invites you to relax. With us you will stay in seven spacious rooms for 1-4 people with high quality and comfort. Our rooms Forest, Cornfield, Sea, Meadow, Lake, Wilderness and Fell are decorated with heart for you to enjoy. Our guests have access to generous and atmospheric common areas and well-equipped kitchen for cooking. Our room price includes a relaxing evening sauna experience with an own room-specific sauna shift and a tasty and versatile breakfast, which is served in the cozy premises of Café Klubiranta.
Finland is truly the land of a thousand lakes. Villa Klubiranta is located on the banks of clear water Lake Eväjärvi, a part of Europe's largest lake area,  with a stunning view over the lake and the chain of hills behind it. Here you can enjoy the Finnish nature as its best and experince where Finns, the happiest nation in the world, draws its happiness from; presence of unspoilt nature and forests, pure and clean water and lakes, the Finnish sauna experience, silence, safety and the unique local culture.
The Villa Klubiranta property was originally built in the early 1940s to meet the housing need of the employees of the State Aircraft Factory and their families and was designed by Bertel Strömmer, who worked a long career as Tampere city architect. Today, this aviation and cultural historical property continues its journey as a boutique hotel and café, inviting our guests to explore this unique accommodation and its interesting history as well as the unspoilt Finnish nature around it.
A very warm welcome to Villa Klubiranta!
Mission
Our strong desire is to offer our guests a unique, atmospheric and personal accommodation that meets the needs of both business and leisure travelers.
Vision
It is very important to us that our guests have a pleasant time at Villa Klubiranta. Excellent customer satisfaction is a matter of our hearts and we want to constantly develop and improve our operations so that you get the most out of your visit. Our vision is to be the most attractive accommodation destination for business and leisure travelers in the surrounding area. You are important to us!