Our double room Wilderness is a tribute to our northern nature. From this room, you can directly access the spacious balcony, which this charming and atmospheric 19 m2 room shares with the neighboring room Fell. Both the morning and the afternoon sun create their rays on the balcony and over the landscape of the yard that opens from window.
Wilderness is equipped with a high-quality double bed with bedside tables, a charming work station, a chest of drawers and the original wardrobes from the 1940s. You have free Wi-Fi and a room-specific fan that cools you down during the summer.
Pets are welcome in this room for a 10 euro pet fee. However, please let us know in advance about the pet you are taking with you.
All our accommodation rooms are located on the upper floor of Villa Klubiranta. There are two separate toilets and two separate shower rooms in the hallway, as well as a cozy lounge where you can relax by watching TV or cooking an evening tea. Atmospheric and spacious common areas are located on the middle floor; living room, dining room, fully equipped kitchen with cooking utensils, three separate toilets, charming sun porch and terrace with a barbecue and an outdoor dining group. The room price includes a relaxing one-hour room specific evening sauna shift and a tasty and versatile breakfast served in the premises of Café Klubiranta.
A very warm welcome to the unique and aviation-historic Villa Klubiranta!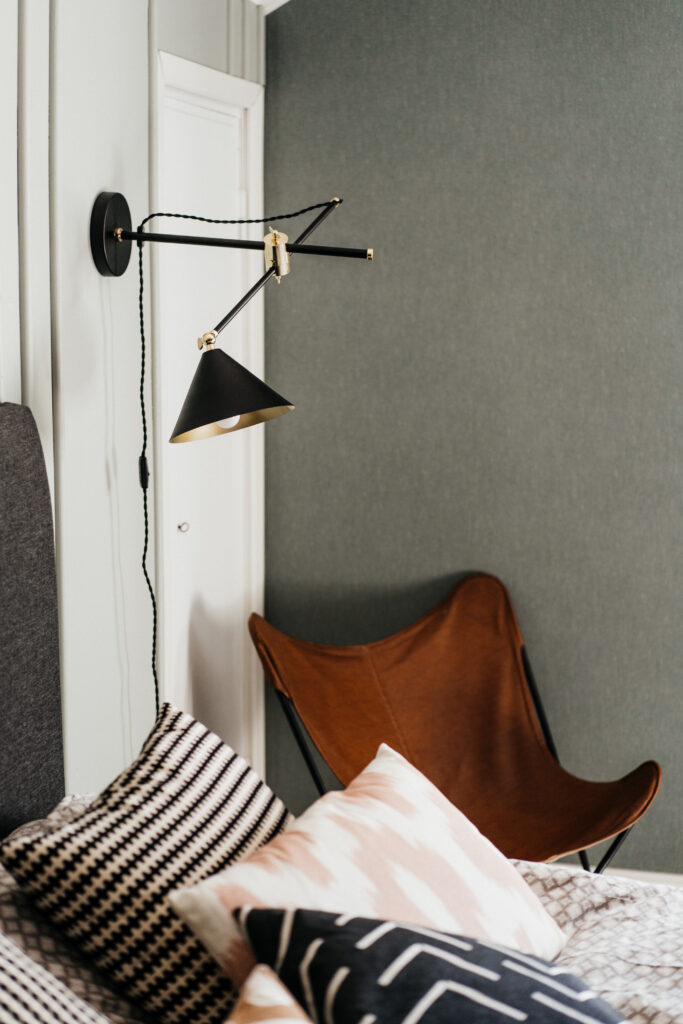 A high-quality double bed

A charming desk with chair

Dresser
Armchair
Wardrobe with hanger space
A balcony with an outdoor dining group
Linen and bath towel
Shared toilet and shower facilities for private use in the immediate vicinity of the room. There are a total of seven separate toilets in the building.
Accommodation folder with general information about accommodation and attractions in the area
Tasty and versatile buffet breakfast
Evening sauna option with your own room-specific one-hour sauna shift
Free Wi-Fi
Room specific fan
Pets welcome. Pet fee €10/pet/visit